Commander

™, The

 Facebook Ad SaaS Tool
Agencies and marketers use our flagship product to improve their ad operations and performance!  Review and approve ad campaigns, monitor and optimize, and get custom insights all in one easy-to-use interface.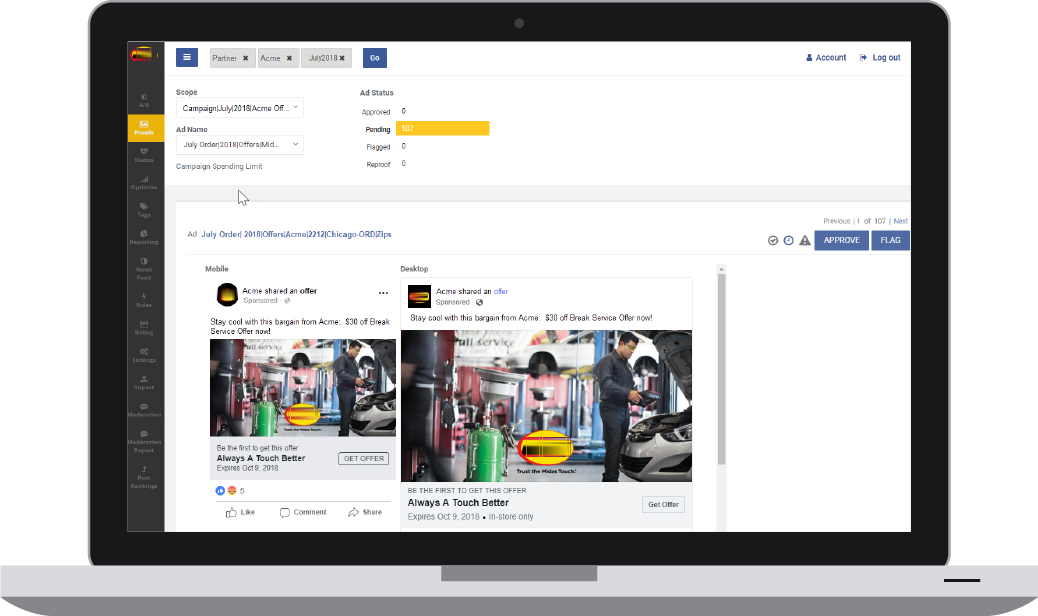 Ad Proofing
Ensure all your ads are mistake-free. Our tool helps you review your new ad campaigns and communicate with the agency or marketing employees who run them. It's a much easier way to see all your ads in one place than the Facebook Ad Manager.
Avoid mistakes in ad creation, and overcome the difficulties in communicating about ads internally that are not solved by Facebook Ad Manager.
Tagging
Without a programmatic tagging solution, your reporting can't tell you what's working and what's not. To improve reporting and gain more insights by initiative, offer, creative or budget, you'd have to manually tag everything in a spreadsheet – time consuming and repetitive – and it would have to be redone with every report.
We have both automatic and manual tagging that gets saved in the tool for re-use. With Commander™, just naming your campaigns correctly enables and streamlines categorization, reporting and insights. Segmented reporting allows you to act on the insights you get from performance data so you can improve your results.
Monitoring & Optimizing
Do you really know what's going on with your campaigns in detail? Are you getting warnings and alerts when things go wrong? Thousands of problems can arise with active campaigns in large-scale marketing, and marketers are not always aware of these problems. Stay on top of ad performance, stay on plan, and ensure maximum performance.
Reporting
Reporting can be a manual, time-consuming process. If your reporting is not standardized and automated, you probably aren't getting all the info and metrics you need. Our custom dashboards and reports deliver insights quicker and more consistently so that you can make truly informed business decisions.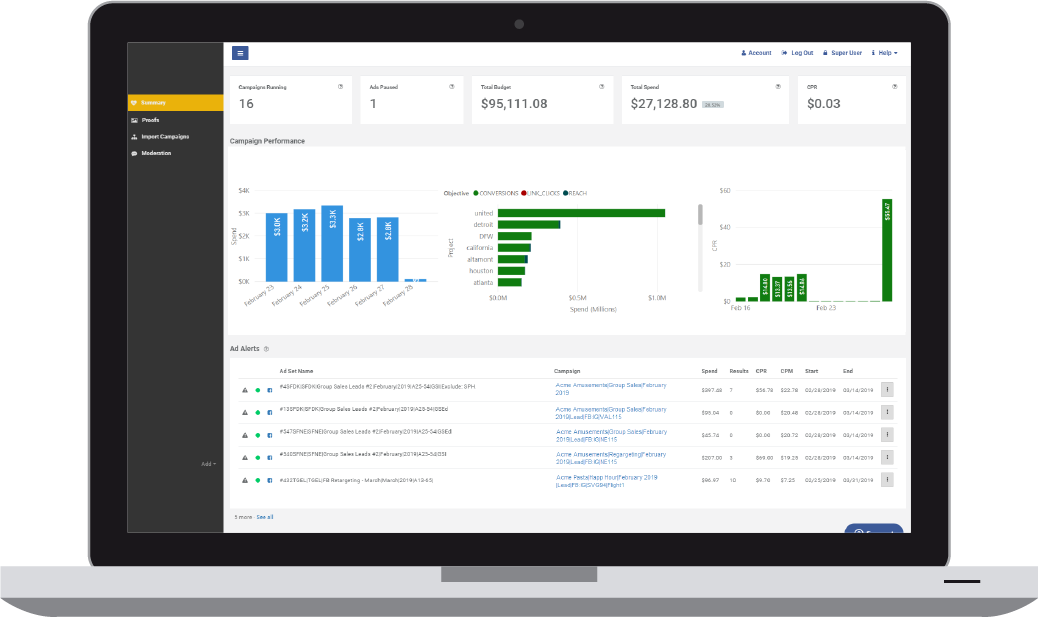 Contact us for questions or a demo
Feel free to reach out and we'll schedule a time to answer your questions and demo our technology.